Frequently Asked Questions
Whether you are a landlord looking for the perfect property manager, or a tenant looking for the perfect property… you've got questions, and we've got answers.
Contact Us!
Call: (720) 989-1996
Email: info@legacyproperties-PM.com
Why should I hire a property manager?
NARPM® property managers have heightened expertise and industry knowledge to assist them in doing the best possible job. They are real estate professionals who know first-hand the unique challenges of managing rental property in today's constantly changing economic and legislative environment. And they know how to manage those challenges to everyone's benefit. They can maximize rents and income for you; and they will manage the property efficiently, professionally and economically.
What does Legacy Properties-PM charge?
We offer two types of services for our clients. The first one is full service property management that has two fees, a leasing fee and a management fee. The leasing fee is equal to 35% of the first full months rent and the monthly management fee is 10% of collected rents. In the event that the tenant wishes to renew their lease, we charge $100. The second service that we offer is a tenant placement service, for this we charge 50% of one months rent.
Are there any additional charges or fees?
The only other costs that you would incur would be for repairs, evictions or extra advertising if you choose to have that done. We do not mark up any of our vendors bills or charge you any processing fees.
What am I getting for my money?
The leasing fee covers working with vendors for any needed repairs or cleaning, advertising, showings, tenant verification and lease preparation. For the monthly management of your property, handling all maintenance calls, HOA concerns, property reviews, rental assessments, monthly and yearly financial reports.
Is any of this tax deductible?
This is a question for your tax professional, but for the most part yes, there are many things that you can deduct from your taxes.
I have multiple properties, can I get a discount?
We don't normally give discounts on our services because we feel that we are already charging fairly for what we provide. However, for owners of 10+ rental properties, we would be open to discussing a discount.
How do I get started?
That's easy, just fill out the contact us form with as much information as you can and we will contact you to set up an appointment to either meet at the property or have a phone call if you are not in town. Then it is just a matter of a little paperwork and getting the keys from you. We really do try to make this as easy for you as possible.
What if I'm already with another company. Can I switch and if so, how do I do it?
This is your property, and your decision. You will need to look at your contract to see what the requirements are as far as timing goes. Most require a 30 day written notice that gives the date that you wish to terminate your contract and explicit directions as to what they are to do with the security deposit, keys and documents such as the current lease.
How is rent determined?
Rent is based on condition, size and location. We compare your property to others in the area that are similar and have recently been rented to determine the best range to price your home. There are a couple of basic computations that you can do to give yourself an idea of what you could be looking at.
The first is 1% of the price of your home. So, if you paid $120,000 for your home, your rent should be about $1,200 per month.
The second would be based on the finished square feet of the home. You can figure it at about $1 per square foot. Say you have a home that has 1800 sq ft of finished space, your rent should be about $1800
These are not hard and fast rules, but they are a good general guideline.
How do you advertise?
We use yard signs as well as online advertising to multiple websites such as Zillow, Hotpads, Post-it, Craigslist, AHRN, Padmapper, Trulia and many more.
Who pays the utilities?
The tenant pays for any utilities not covered by the owner or HOA. However, where the bill is sent and in whose name depends on where your home is located. Most water districts are changing how they bill for services. They will no longer put the bill in the tenants name, but most will send a copy of the bill to the property. The same is true for some of the electric and gas providers. Excel Energy will allow you to put your account on a Landlord status so that the tenant can have service in their name, and when they move it automatically rolls back to you. Any bills that come only to you, send us a copy and we will bill the tenant.
How long will it take to rent my home?
This is a difficult question to quantify. There are many variables as to how long it will take. Some of these include; Price, Location, Time of year, Amenities and Type of home.
What are the most desirable areas for rent around Denver?
That is almost as hard a question to answer as what your house will rent for. The factors in this are varied and unique to the tenants. However, some of the most common that we are asked for are Highlands Ranch, Aurora and Wash. Park
What is your tenant screening process?
We require anyone over the age of 18 who will be living in the home to apply, as well as any co-signers. We run credit and criminal background checks as well as verify employment and talk to previous landlords. Once we have all of the information, we use a 100 point scoring system to determine eligibility.
Who shows my home?
We do all of our showings personally, and we don't have set times or do group showings. We want the one on one interaction with each potential tenant. We also are available for showings when they are. If they can't get off of work until 6 and need to meet at 7, we'll be there. Or if Saturday morning at 7 is the only time everyone can be there, then so will we.
When do I get my money?
Unless rents come in late, you money will be sent to you on or about the 15th of each month depending on weekends or holidays.
What if the tenant doesn't pay?
We set all of our leases to be due on the 1st of the month and late on the 3rd. Unless a prior arrangement has been made, the tenant will be charged a late fee of 10% + $5 per day until the rent is paid. However, a 3-Day notice is delivered or posted to the tenant on the 4th of the month. This is the 1st step of the eviction process in Colorado. If the tenant has not paid, or made other arrangements by the end of the 3 day period, we then contact the law firm of Tschetter, Hamrick and Sulzer to begin the next step of the eviction process.
Is my rent guaranteed?
The short answer to this is "No", however you may be able get coverage from your insurance company as part of your Landlord policy to cover missed rents.
What happens if the tenants break the lease?
This depends on how they do it and why. If the tenant is active military and they get new orders to move, then we will let them out of their lease without penalty. Not only is it the law, but it's also the right thing to do. The other possible situations depend on if they give enough notice or not. Our lease states that they will pay a fee equal to one months rent for breaking the lease. However, we have found that it works very well if the tenant can find a suitable replacement before they leave. If they can, you as the owner don't lose any rent, and we don't charge you the leasing fee.
What cities do you cover?
We cover everywhere from Castle Rock to Northglenn and Strasburg to Golden/Genesee and everywhere in between. However, we do not cover the city of Boulder due to their leasing regulations.
Do you allow pets?
This is entirely up to you, after all it is your home. We do charge an extra deposit for pets and can, at your request, charge a monthly pet rent. Some things to keep in mind though:
A large percentage of Colorado residents own dogs, so denying them could severely cut down your available rental pool.
Cats are fine as indoor animals, however, if they have an accident on the carpet, it usually means having to replace the carpet and treat the sub-floor.
If the animal is a service or companion animal, we can not deny them or charge an extra deposit.
How long is the lease?
We typically sign 12 month leases unless there are special circumstances that would dictate otherwise. One example of this would be if the property became available in December, we might sign a 6 or 18 month lease. Doing this will cause the lease to come due in the spring, when more people are looking to move.
What about Section 8? Do I have to accept it?
Section 8 and other housing assistance programs can be good, or bad. Two of the advantages are guaranteed rent and felons are not allowed into the Section 8 housing program. One of the biggest disadvantages is that it can be hard to get the people to move out.
How often do you change the locks?
We change the locks for every new tenant, and to help facilitate this while keeping your costs down, we us Qwick Set's Smart Key system that allows us to change the locks without hiring a locksmith or contractor. This also allows us to change the locks at the time of tenant move out, so if they still have a key, or have given one out, it won't matter.
I don't want people smoking in my home. Can I say no to that?
Yes, you can say no smoking in the property, there is a special place in our lease for allowing it. It is hard to enforce, but not impossible, and we can't keep them from smoking outside.
What about marijuana smoking/growing?
All of our leases have a drug free/crime free addendum that addresses this. Even though marijuana is legal in the state of Colorado, it is still your property. So we do not allow it in any of our homes unless the owner specifically approves it.
How do I know that the tenants aren't destroying my house?
We drive by your property once a month to do an exterior review and address any issues that we see. These are completely random so the tenants can't just rush out the day before to try and get everything cleaned up. We also do quarterly interior reviews that are scheduled with the tenant, usually 24-48 hours in advance. This gives them enough time to clean, but not enough to do any major repairs. On top of that, any time our vendors are called out, they will report to us anything that they see as needing to be addressed. Once we have these reports, we give the tenant 7 days to remedy any issues that we find. If it hasn't been done, we will send out the proper vendor and bill the tenant for the repairs.
What if something breaks, who pays for it?
This all depends on what broke and how. If it is something that has simply worn out through normal wear and tear, then the bill will go to you. However, if it is something that was caused by the tenant, either through neglect or misuse, then we will bill them.
Who does the repair work on my property?
For your protection and ours, we only allow licensed, insured and bonded companies to do work on your property.
Can I use my own people or family?
If they are licensed, insured and bonded and will accept 30 day billing, then the answer is yes.
What if something happens at night or over the weekend?
We have contracted with NightTenders to handle all evening, weekend and holiday emergency calls. They already know what qualifies as an emergency and who we want them to call for each type of issue.
What if I want to sell my home, can you help me with that?
Of course we can. While our primary focus is property management, our goal is to be of service to you in any way we can.
Do I have to use you to buy or sell?
We would never force or require you to use us for any service. Even if you choose to use another agent to help you, we will still be happy to answer any questions that you may have.
What if I want to buy more properties?
We would be more than happy to help you in selecting a good rental property at a good price.
I'm not an American citizen, is there anything special that I should know or do?
Yes, we are required to withhold 30% of your rental proceeds for tax purposes. We would recommend that you talk to a tax professional that specializes in this area.
How do I determine if I should rent my house or sell it?
There are a few considerations to take into account with this question. First and foremost is, can you afford to. You have to assume that you will have vacancies and repairs that have to be made. If you will be counting on the rent every month to make your payment or risk going into foreclosure, then sell it. If you can afford the payments without the rent for at least a few months, then the question becomes what do you want your end result to be? Do you want to get out of it and move on, do you want to hold onto it to pass down to your children, or do you just want to hold onto it until the value increases. These are questions that we can't answer for you, but we can help you with them.
Will the tenants be able to contact me directly?
While we can't guarantee that a tenant won't find out how to contact you, most of the time they are perfectly happy contacting us directly and leaving you to enjoy your life.
Can I decide what type of people live in my home?
Under the fair housing laws there are 11 protected classes in Colorado. These are: Race, Color, Religion, National Origin, Sex, Disability, Familial Status, Creed, Sexual Orientation, Marital Status and Ancestry. This is one of the main reasons that we use our 100 point scoring system. There is almost no chance of anyone accusing us or you of discrimination.
Are you a licensed real estate agent?
Yes, in the state of Colorado, you are required to have your real estate license in order to manage another persons home.
What kind of reports will I get and how often?
You will get both financial and property reports. Your financial reports will come each month about the same time as your payment. You will also get a year end report that you can deliver to your tax professional. We also send out a report after each of our interior reviews, and exterior if there is an issue. Most of these reports will be short, simply stating that we have been there and everything is fine. If there is a problem, you will also get a follow up when it is resolved.
How do I get my home ready to rent?
This is something that we can go over with you when we meet. We usually recommend having a professional cleaning company and carpet cleaner come out so that the home is in perfect, clean condition for the first renter. Our vendors know what our standards are and leave their business card behind for the tenant to reference at the time of move out. This usually results in the tenant using them as well and the home being returned in the same condition that it was delivered in.
Do you have any references?
Yes, although our company itself is young, we do have references from previous clients upon request.
What Are The Benefits Over Time Of Having a Property Manager?
How can I come see one of your homes for rent?
We ask that you first drive by the property to be sure that the home and the area meet your needs. Please do not walk onto the property at this time. If you decide that the property will work for your needs, please call us at
720-989-1996
or fill out our
tenant contact form
to set up a showing.
Is there an application fee and if so, how much is it?
Yes, every adult over the age of 18 that will be residing in the home will have to fill out an application. Each application is $50, this covers all of the processing required for each potential tenant.
Is the application fee refundable?
Unfortunately not. Once an application has been submitted, we are charged by our provider for running the background checks.
What is do you look for on my application?
We run credit and criminal background checks as well as verify employment and talk to you previous landlords.
How long does it take to process my application?
It normally takes 2-3 business days to hear back. You can help speed this up by providing the last 2 month of paystubs at the time of your application.
How do you determine if I will be accepted?
We use a 100 point scoring system based on the report that we receive from your application and our ability to verify the information that you provided.
Do you allow pets?
This is dependant on each property, some do and some don't.
Is there a pet deposit?
If the property accepts pets, there will be an increase to your security deposit. Normally the increase is $275 per pet. In some cases there may also be a pet rent that is charged monthly.
Can I add a pet after I move in?
If the property allows pets, then we can fill out the pet addendum and collect the extra deposit.
Do you accept Section 8 or other housing assistance programs?
This is handled on an individual basis depending on what the owner of the home wants.
Do I have to pay a security deposit?
Yes, every property requires a security deposit. Depending on your application score it could be as little as equal to one months rent or as much as equal to 2 months rent with a co-signer.
Do I have to sign a lease?
Yes, all of our properties require a lease. Our normal lease length is 12 months.
What happens when the lease ends?
You will be contacted about 60 days before the end of your lease to determine if you wish to renew your lease or not. If you do, a lease extension addendum will be sent to you. If the decision is made to terminate your lease, we will schedule a time with you on the last day of your lease to do a brief walk through and get all keys back from you.
What if only one roommate wants to move out?
In this case, written notice must be provided to Legacy Properties-PM at least 30 days in advance, signed by all adult tenants. This notice must include when they are moving out, how the security deposit is being handled between all tenants involved, and that the remaining tenants accept all liability for the condition of the home. If a new roommate is desired, the remaining tenants must perform this search themselves. Once a potential roommate has been found, Legacy Properties-PM will temporarily reactivate the property on
www.legacyproperties-pm.com
for this person to apply for residency.
What if I need to move before my lease is over?
This is considered breaking your lease and per your lease you will be charged a fee equal to one months rent. If you are active military and have received your orders, this is not considered a breaking of your lease. We will require written notice and a copy of your orders.
Can I sublease the home?
No, this is covered in your lease that you are not allowed to sublet any portion of the home without written consent from Legacy Properties-PM.
Can I be forced to move before my lease is over?
No, the landlord can not evict you unless there is a breach of lease as defined in your lease.
When is rent due?
Rent is due on the 1st of the month and is considered late after the 5:00 pm on 3rd day of the month.
Where do I pay my rent and can I do it online?
You can mail or hand deliver your rent to 910 W. Hampden Ave Suite 110 Englewood CO 80110 or you can pay it on line on our website www.legacyproperties-pm.com
What form of payment do you accept?
We accept Credit Cards online, Personal Check, Money Order or Bank Check. There is a convenience fee for online payments. We do not accept cash.
What if my rent is late, is there a late fee?
Yes, our late fee is 10% of the rent and $5 per day.
Can my late fee be waived the 1st time?
No, Legacy Properties-PM does not waive late fees. This could cause issues under the Federal Fair Housing Act as we can not decide who is more deserving of a benefit over someone else.
Do I need to put the utilities in my name?
In most cases yes, although this is dependant on the provider and not Legacy Properties-PM.
Can I get cable or satellite TV installed?
Yes, although the location and installation of any equipment will have to be approved by Legacy properties-PM first.
Can I paint?
No, unless you receive written permission from Legacy Properties-PM first. You may also be required to repaint back to its original color before you move out. If painting is allowed, you will be required to hire a professional to do it both times.
Can I hang my flat screen TV on the wall?
Yes, although you will be required to have the holes patched and the wall textured and painted to match when your lease is over.
How do I report a maintenance issue?
If it is during normal business hours, or not an emergency, you can log into your tenant portal at www.legacyproperties-pm.com and submit a work order request. If it is after hours and an emergency, please call (855)559-5525 to report your issue.
How long should I wait to hear back on a maintenance issue?
On a non-emergency request, you should hear back from one of our vendors within 2 business days. If you haven't, please call the office at 720-989-1996 to let us know. If it is an emergency, you should hear back within 2 hours.
What is considered an emergency?
An emergency is anything that will cause damage to the home if not addressed immediately. Examples of this would include a broken water line, the sewer backing up, electrical fixtures sparking, the furnace not turning on in the winter ect.
Who pays for the repairs to the property?
This will be determined by the cause. If it is something that happed out of your control, the owner will pay for the repairs. However, if it is determined that the cause was due to your negligence, we will bill you for the repair.
Can I be charged for maintenance repairs?
Yes, if it is determined that the cause was something that you could have prevented. Here are a couple of examples:
The garbage disposal stopped running. The technician determines that the motor has worn out. This is normal wear and tear and will be covered by the owner.
The garbage disposal has stopped working. The technician pulls a twist tie out of the disposal that was jamming it. This would be a cause that you could have prevented and so you will be charged.
What am I responsible for maintenance at the home?
You are responsible for the normal upkeep of the home. Some of these are; keeping the lawn watered, mowed and weeded. Changing the furnace filters every 3 months. Changing light bulbs, batteries and refrigerator filter just to name a few.
Should I purchase renters insurance?
It is highly recommended that you do. The owners insurance does not cover any of your personal property and neither does the companies. This is something best discussed with your insurance agent.
When do I need to tell you that I want to move out?
If this has not already been discussed with your property manager, then we need at least 30 days written notice of your intent to move.
What is the move out procedure?
We will meet with you at the property at a predetermined time to get the keys and do a preliminary walk through. Then, within 48 hours we will come back to do a detailed review of the property including pictures and video. You will be send a copy of the report, pictures and video.
What can be deducted from my security deposit?
Your security deposit is to guarantee that the condition of the home will be returned to us in the same condition that we gave it to you in. Anything that we have to do to return it to that condition can be charged to you. This includes, but is not limited to: cleaning, painting, the patching of holes, carpet cleaning and lawn care. It is recommended that you hire a professional cleaning service for both the home in general and the carpets. If you do, please provide us with a copy of the receipts. If we find an issue with either of these areas, we can then contact the company and have them remedy the issue without charging you.
How long will it take for me to get my security deposit back?
Depending on any repairs or cleaning that needs to happen, this can take up to 60 days from the day that we receive the keys from you. At this time, you will receive a disposition letter detailing any funds that have been deducted from you security deposit and a check if any funds are still left. If the repairs were more that your security deposit, your disposition letter will serve as your bill. You will have 30 day to pay the bill, or make arrangements to do so before we turn you over to a collection company.
List Your Property & Let Us Do the Rest
It's our mission in the world to make listing your properties simple and straightforward.  We'll help you find the perfect tenant, and we'll make sure that everything is taken care of. You just collect on your investment.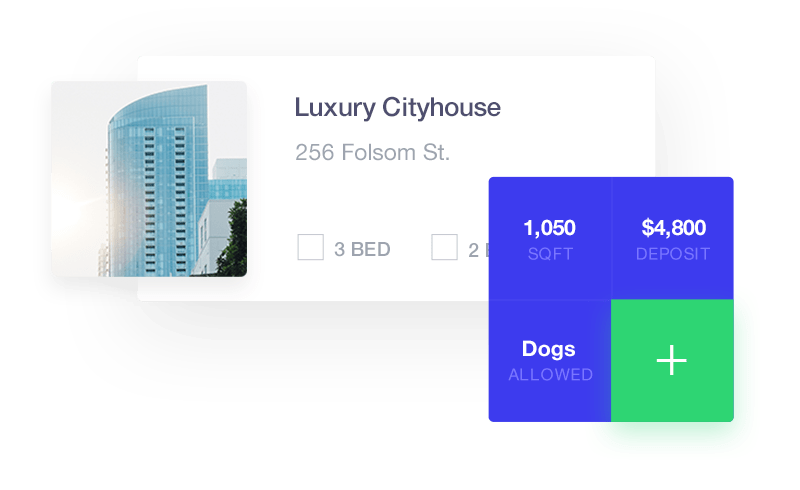 "Legacy Properties (Devin Bewley) ensures your rental property investment is as drama-free as possible. They take care of the things you, as the property owner/landlord, may not want to or know to. You and your investment are in capable hands with Devin and Legacy Properties-PM."
"Devin Bewley endeavors to take all the inconveniences, strife, and overall stress out of the tenant-landlord relationship.
Legacy Properties-PM affords owners the opportunity to hand the formal aspects of renting over to the experts."
Start Your Search Today
It would be our pleasure to discuss our listings with prospective tenants. Just click the button below, and let's get started.