Every landlord wants a fast rental solution. They want their rental property to lease out quickly because every day it sits vacant, it is an expense rather than an asset. We recently came across a great article posted by John Nuzzolese of the Landlord Protection Agency that addresses the question of why some homes rent quickly, and others don't. The article is well written, and we'd like to add our perspective on this important topic.
In his article, Mr. Nuzzolese explains that the ideal rental experience involves three elements; all of which are essential to a quality rental property experience for all involved.
The three elements of a fast rental solution he cites are: A. it must rent quickly, B. to a qualified tenant and C. at the best price. Let's break down each of these elements individually before tackling them all together.
In a competitive market such as Denver has been for several years now, it is to everyone's advantage to rent your property quickly. That's one of those statements that is truly so simple as to be profound. And yet, many landlords (and even some property managers) make mistakes in the way they market their property, thereby causing delays in the process of finding the right tenant. (More on that process in a moment.)
The good news is, when compared to selling a property, which usually takes at least a month – and often several; a tenant may be vetted, approved and signed into a leasing agreement within the context of just a day or two. But before you get your track shoes on for the big race, let's talk a little bit about those tenants.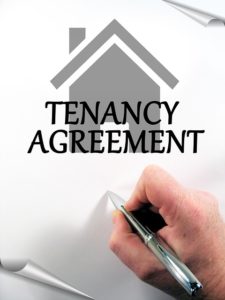 It would be a mistake of colossal proportions to rush into a leasing agreement with an unqualified, or otherwise undesirable tenant. It is critical that you perform your due diligence as you screen potential tenants for your rental property. All too often, landlords accept higher-paying rental agreements from people who are less qualified. The end result of this behavior is a whole lot of headaches trying to chase down the money that is owed, and in the end, you spend more of your own money having to evict a deadbeat tenant.
And the final piece to the puzzle is trying to figure out how much to charge for your rental property. Many landlords simply try to cover their own expenses plus a little more for themselves. And while there's nothing intrinsically wrong with that model, it doesn't necessarily take into account the current market rate of rentals in your area. It may be the case (and often is) that once you find the right tenant, you offer them a below-market amount for the first six months. Far better to get the right tenant in with the hopes of developing a long term relationship, than going for the low hanging fruit that goes rotten with the first missed payment.
Each of these three elements, when put into proper balance, make up a pleasant experience for both the landlord AND the tenant. If any one of them is out of balance, the other two shoulder too much of the responsibility, and you find yourself in an expensive downward spiral.
Our recommendation to find a fast rental solution is to align with a reputable property management firm, and allow the experts to do the heavy lifting. They are able to gain all relevant comparable rental rates, screen the candidate pool of potential tenants and get your property filled in the fastest amount of time possible. We'd love to serve you in this capacity. For more information, please contact us here.