As a landlord or property management company in Aurora or the greater Denver area, you need to be aware of renter's rights, fair housing laws and other regulations and ordinances that govern how you operate your property and treat your tenants. Many landlords get into trouble without even realizing they are violating laws or discriminating against potential tenants. Make sure you understand what is acceptable and what is not.
Fair Housing and Marketing
Advertising and marketing your property requires a description of what the home has to offer. Just be careful in how you explain the location of the home, and omit any details that may be seen as discriminatory. For example, don't mention the playground that's down the street. Instead, you can say that parks are nearby. You don't want to be accused of trying to rent specifically to people with kids. Never say it's a safe neighborhood. Two people are rarely going to agree on what constitutes safe. If a prospective tenant is concerned about crime, refer that person to your local police station for statistics and facts.
Pets and Service Animals
As a landlord, you are entitled to deny or restrict pets. However, the Americans with Disabilities Act requires you to allow tenants to have service animals, even if you don't allow pets. You cannot charge a tenant with a disability a pet deposit and you cannot deny them a rental based on their need for a service animal. The ADA also requires you to make reasonable accommodations to the property if the tenant with a disability needs modifications. You never know what the courts will consider "reasonable," so be careful and willing to work with tenants who need those accommodations.
Keeping the Property Habitable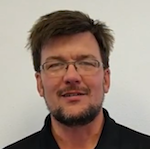 Your tenants have the right to live in a property that is habitable. Don't put off repairs that are necessary. If the heat breaks down in the winter, you need to fix that right away or the tenants won't be able to continue living there. Make sure your lease is clear and precise about what the responsibilities of the tenants and the landlord are.
If you have any questions about how to stay legally compliant when you're renting out a property in Denver, please contact us at Legacy Properties.