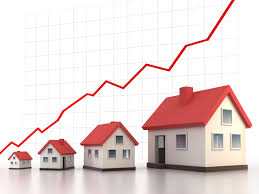 Investing in real estate can yield profits, but what direction should you take?
If you're thinking of investing in real estate, you may feel overwhelmed with the choices out there. Should you buy a single family house, or a condo? There are advantages to both, but what it usually comes down to is what renters are looking for. Maybe these thoughts will help you make a decision.
Investing in Real Estate: Condos
Condos are an attractive choice to many younger renters because it offers them lifestyle choices such as an on-site pool, tennis courts, and fitness facilities. Owners may also like the fact that outdoor maintenance is taken care of so there's no concerns about who is shoveling snow or mowing the lawn. But you will have to pay a Condo association fee which cuts into profits, and some condos don't allow renters so that's something to look into before making a down payment.
Investing in Real Estate: Single Family House
Many investors find success in buying a single family house. Families with children enjoy having a private yard, as well as a little more space and privacy than a condo provides. While there is more maintenance, most tenants will agree to take care of upkeep on the yard and driveway. In the long run, these properties also usually appreciate more than a condo too.
It may seem like a house is the better choice, but things are never that simple. When you're looking at the real estate market, you have to consider all the factors, including location and price. A rock bottom deal on a condo in a desired location in  may be a better choice than a house in a questionable setting.
The best course of action is to get some input from someone familiar with your community who is an expert in reading the market, and finding a property that is a good choice based on price, location, and quality. If you're in the Denver  or Aurora area, Legacy Properties-PM is happy to help you get started with your Colorado real estate investment. For more information, call 720 989 1996 or contact us.