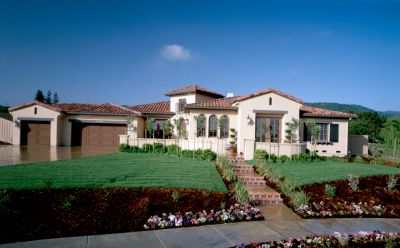 What do I need to know as a Colorado Landlord legally speaking?
There are many legal concerns that every Colorado landlord and property manager should be aware of before renting out a property. Legacy Properties-PM is not a law firm, and I am not a lawyer, but I can give you a few suggestions of things that we keep on top of.
Fair Housing Laws:
Under federal law (42 United States Code Secs. 3601-3619, 3631), you cannot discriminate based on race, color, religion, national origin, familial status, age or sex. The state of Colorado has added the following protected classes as well: creed, sexual orientation, marital status and ancestry. The rules apply not only to the application process but to the words you use in advertising the property and what you say during a showing. While most people don't discriminate intentionally, it can be a simple slip or the way something is worded. For example, here at Legacy Properties-PM, we require every person over the age of 18, who intends to live in the home to fill out an application. If we didn't, that could be considered discrimination. Another area that many people get tripped up is when a potential tenant asks "What's the area like?" The only answers we give to this question involve local shopping, parks, public transportation and the like. As for the people in the area, or the perceived safety of an area, every person is different in how they view such things.
Local ordinances and rental registration requirements:
In Colorado, some cities, municipalities and HOA's require registering rental properties. For example, if you own a rental property in the city of Boulder, Co, you are required to have your property registered. If you don't live in the city yourself, then you are also required to hire a property management company that has an office in the city. On top of that, you must have your property professionally inspected on a regular basis. There are some exceptions to these rules, but this fits for most situations.
Americans With Disabilities Act:
The Americans with Disabilities Act ("ADA") also prohibits you from discriminating against people with a disability. This act not only prevents you from discriminating against a disabled person, it also covers what accommodations can be made, what you can ask and if you can require documentation of the disability. Having a disabled person in our family, we here at Legacy Properties-PM not only take this very personally, but it also means that we are kept up to date on the latest updates to this law.
Lead Based Paint:
For any home built before 1978, that is sold or used as a rental property, the owner or landlord must provide a disclosure about any known presence of any lead-based paint or hazards. The buyer or Lessee must also be provided with any documentation pertaining to this. In the case of rental properties and lead based paint, the Lessee must also be provided with a copy of the EPA pamphlet entitled "Protect Your Family From Lead in Your Home" and a 10 day period to inspect for the presence of lead based paint. The State of Colorado has a form that is required to be signed by the tenant, landlord and home owner in these situations.
HOA's:
Many Home Owner's Associations, or as they are now called, Owner's Associations have rules regarding the percentage of properties in the community that can be used as rental homes. It is always a good idea to check into this before deciding to rent your home, or when considering buying a home for investment purposes. The other thing to keep in mind is that your tenants will be expected to follow all of the covenants of the HOA, and if they don't, you will be the one receiving the fine. This is why Legacy Properties-PM always requires our owners to provide us with the latest OA documents. This way we can be sure that they have been provided to the tenant. Then if a fine is levied, we can charge it back to the tenants.
All of these issues can be quite confusing and complicated if you own and want to rent multiple properties in Colorado.
So, pick up the phone and call 720-989-1996 or fill out our Property Management Contact Form, and we will have a conversation about what every landlord should know about (legally speaking) in and around Denver Colorado.