The life of an income property owner in Colorado is never dull. While it's a sound financial decision to invest in a home, condo, or townhouse, there's always something on a landlord's "to-do list." A residential property management company such as Legacy Propoerties-PM can take care of that list for you, saving you time and stress.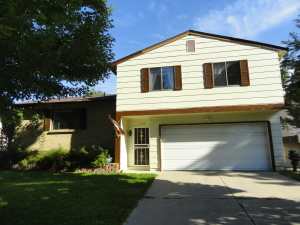 Some of the tasks you can say good-bye to when you stop trying to be your own landlord and hire a great property management company:
Filling a vacancy. We will advertise and show your property. Then, we will use a tried-and-true screening process to find the best tenant from all the applicants.
Collecting rent. This ranks up as one of the top tasks landlords despise. It will be taken care of and deposited to your account in a timely manner.
Dealing with maintenance calls. No more middle-of-the-night calls about a clogged toilet. We take the calls, evaluate their urgency, and even send someone to fix the problem.
Keeping financial records. If you spend tax time digging through pockets looking for receipts, we can help with that. Monthly and annual financial records keep track of your income and expenses.
Evicting tenants. Hopefully you don't have to deal with this very often, but when you do it is unpleasant, and tedious. Preparing evidence, serving paperwork, and having to go to court can make even the most seasoned landlord want to quit. We have the experience to take care of the details and make the process painless.
These are just 5 ways a Colorado property management company can help make your life easier, but, in reality, there are countless ways we can help you out.
In the Denver Colorado area, Legacy Properties-PM wants your investment to be more than just another source of income, but a long-term legacy for your family. Our decades of experience and membership in the National Association of Residential Property Managers (NARPM) make us the best choice.
If you want more information on property management services, pick up the phone and call 720 989 1996 or  contact us.
Free Property Assessment
[gravityform id="1" title="true" description="true" title="false"]