Being a landlord in Colorado can be a very lucrative venture. It can mean a passive income (or at least semi-passive), but it can also mean calls outside of business hours for emergencies (real and perceived).
Legacy Property Management has learned that being a landlord in Colorado means having and managing a really great team. What do we mean by team? Well, just like any business venture, and yes, being a landlord is a business venture, you need the support of a team to be successful. Here is a list of the resources you will need in order to be successful as a landlord:
Lender
A lender will understand the complications of loans on a home that is not owner occupied. It is important that the lender understand this scenario and be able to communicate the financial component to you. It is not the same as simply buying a home you will be living in regards to putting a down payment on the loan and making a monthly payment.
Real Estate Agent
A good real estate agent who deals with income properties is ideal. They are not helping you personally find a home that meets your needs, they are required to consider your return on investment and the best fit for renters in the current and future markets. If they are not able to have that investment mindset, find someone who does.
Insurance Agent
Insurance coverages are different for income properties then they are for owner occupied homes. Your current coverage may not be enough, or they may be unwilling to accommodate the change in your policy. Shop around for an independant agent. These agents can help you best by building a relationship with you regardless of changes because they can shop more than one carrier. They can also help you set up umbrella policies to protect you personally from being sued because of something a tenant did.
Lawyer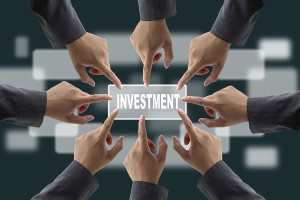 Access to a lawyer is very important when dealing with tenants. It is important to follow anti-discrimination laws, real estate law and contract law. Interviewing and conducting background checks on potential clients, writing up leases, navigating an eviction, late payments, security deposits and more, all need the foundation set with support from a lawyer.  You are also required to know about posting notices, when you are allow to show up on the property and how to notify the tenant of work being done, and the work they can or cannot contract on their own.
Lawyers help to ensure your assets are protected from a legal standpoint, just as insurance protects you from a loss standpoint.
Accountant/Bookkeeper
The main role of the accountant is to help you understand, create and manage multiple accounts. A portion of tenant income is to be reserved and gaining interest. It is their money, not yours. Understanding what is yours and what is theirs and how it can be spent, is done with the accountant. The accountant will also help with maximizing tax deductions for end of year reporting, as well as filing all appropriate quarterly taxes and reports on the rental income.
Vendors
Every home has upkeep. Homeowners know how important regular maintenance is and they understand sometimes things break and things go wrong. Being a landlord means you need a great vendor team. This team includes:
Plumber
Electrician
Roofer
Landscaping, snow removal, sprinklers, tree trimming
Handyman
Garage door repair
Masonry/Concrete
Windows and Siding
Exterminator
HVAC
Well and septic (where applicable)
For each vendor you need to know:
Hours of operation
If they offer emergency service
Fees
Additional fees for holiday/weekend/emergency services
Payment terms (COD or Invoicing)
Types of payment accepted (this is important for bookkeeping)
Rules/Policies they have regarding pets, landlord/tenant relationships, vacant/occupied property, etc.
Consider using a Property Manager
In some ways, and some days, being a landlord is it's own job. A Property Manager can take over this role on your behalf. Typically, they are able to properly price a home and adjust amenities to create more profitability. This usually offsets the low fees they charge to manage the property and is especially beneficial to people just entering the landlord world or those who have multiple properties. A good property manager already has a list of vendors so the owner doesn't need to waste their valuable time trying to find them.
If you have questions about being a landlord or want more information about the roles, responsibilities and fees associated with outsourcing the landlord work by hiring a Property Management company, call 720 989 1996 and use the form below to contact Legacy Properties-PM.
Free Property Assessment
[gravityform id="1" title="true" description="true" title="false"]