Removing a squatter from your rental property can be difficult and expensive, especially when you don't know the squatter's identity. If you notice someone living in your property who doesn't belong there, it's important to take immediate action to have that person removed. Follow these steps, or contact a property manager in the Aurora / Denver area who can help you with the process.
Three Day Notice
The first thing you need to do when removing a squatter from your property is to post a Three Day Notice at the property and then file it in court. If you don't know who the squatter is, you can file it with the name of John Doe. You'll need approval from the courts to do this, so explain that you don't know who the people residing in your property are.
Checking the Property
After the three days have passed, return to the property and see if the squatters are still there. If they have not left, you will need to file for eviction with the court and have the squatters served with the court notice. You can expect to get a court date within a week to 12 days.
Going to Court
It's unlikely that your squatters will show up in court, and if they don't – you win the eviction. If they do show up, simply explain the facts of the case to the judge and the determination will be quick. The squatters will typically be given two weeks to vacate your property. After that, if they haven't moved out, you need to contact the sheriff, who will physically remove them. The sheriff will escort them off your property and you'll have to change the locks while the sheriff is present.
Dealing with squatters can be an emotionally difficult and stressful experience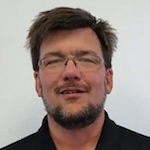 . We recommend that you keep your property secure when it's vacant and visit regularly to make sure no one has managed to get inside and take residence. If you need any help with unauthorized people living in your property, please contact us at Legacy Properties.