Taking on the responsibilities of a landlord can become a full time job, and that job gets harder if you've got a property that needs constant repairs or a tenant who is causing problems. If you enjoy the income and investment potential that a rental property provides, but you don't want the day to day accountabilities of a landlord, consider hiring a professional Aurora property manager to take those duties off your plate. There are a number of benefits to using a professional.
Less Stress and More Time
Working with a professional manager means you get your time back. You probably have a career, family obligations and a lot of things you like to do in your time off. When you don't have to worry about phone calls from the tenants in the middle of the night and scheduling vendors to replace a broken water heater, you have more time to relax and live your life. You also don't have to worry about the stress and anxiety that comes with overseeing a tenant and your property.
Placing Good Tenants
Property management companies have a number of marketing and screening resources that you probably can't access as an individual landlord. This will help them attract, quality and place reliable tenants who will pay rent on time and take good care of your property. A professional manager can also help you prepare the home for the rental market, ensuring the curb appeal, cleanliness and repairs are up to the high standards of quality tenants.
Laws and Liability
There are a number of federal, state and local laws that govern how you operate your rental property. From fair housing laws to habitability regulations, you need to know what those requirements are and how to stay compliant. Good property managers stay up to date on the laws and the changes that are made to them. Unless you're a legal expert, you run the risk of taking on a lot of liability with your rental property. A manager can protect you.
Security Deposits and Rent Collection
There are specific requirements when it comes to collecting and returning a tenant's security deposit. There are also necessary steps to take when a tenant stops paying rent and an eviction needs to be pursued. Professional property managers have processes in place to ensure everything is done correctly and efficiently. They will decide how much of the security deposit the tenant is entitled to receive after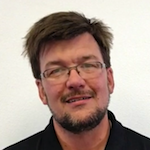 doing a careful move out review of the home and comparing the condition of the property at that point to the property's move in condition. Landlords often try to do this without documentation. Property managers will use photos, videos and reports.
These are only a few of the ways a professional property manager can help you. If you have any questions, please contact us at Legacy Properties. We serve Aurora and the surrounding Denver area.